Data privacy was discussed at a Docudays UA film club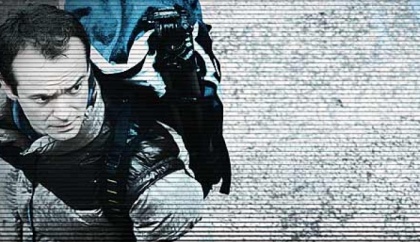 On 28 January 2021, at a Docudays UA Human Rights Media Education Film Club, the wards of the Public Institution "Kremenchuk Educational Colony" watched the feature-length documentary Erasing David by David Bond, a filmmaker from the UK.
29 January 2021
The meeting was organized on the occasion of the international Data Privacy Day. Since 2007, the Council of Europe's initiative to hold the annual Data Privacy Day focuses on raising awareness among entrepreneurs and internet users about the protection of their personal information online, especially in the context of social media development.The US and Canada soon joined the initiative.
The film made the audience think about the significance of the sanctity of personal life and its loss, and emphasized the importance of cybersecurity in the contemporary world. David Bond, who was also the protagonist of the film, decided to find out how much private companies and the government know about him, so he provokes surveillance of him and then tries to disappear. At the end of the event, while doing practical exercises, the participants discussed such important issues as ways for young people to use the internet safely, the question of internet ethics, the threat of illegal content.
"Today, the question of data privacy becomes more and more relevant, and this is primarily related to the rapid development of information technology, which makes it possible to process large arrays of private data without too much effort," noted Oleksandr Sayko, the head of the colony.
The DOCU/CLUB Network—For Reforms! project is funded by the European Union and the National Endowment for Democracy.
Olena Udovytska
All news
If you wish to use the film-collection of Docudays UA International Human Rights Film Festival, we invite you to join the network of permanent Docudays UA educational film clubs on human rights