THE ROAD TO PERSONALITY: HOW MODERN CHILDREN LEARN TO BE THEMSELVES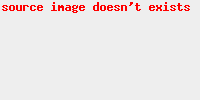 Last week, the Docudays UA film club "Free Ground" opened in Kyiv as part of the School of Business and Development for Teenagers "Start Now".
4 December 2015
Last week, the Docudays UA film club "Free Ground" opened in Kyiv as part of the School of Business and Development for Teenagers "Start Now". We talked to the school's founders Tetiana Patokova and Inna Bayeva as well as its creative director, teacher and radio presenter Yulia Rukavitsyna about the teenagers' problems, the state of school education today, and the thorny path of evolvement of Personality.
What are the 21st-century teenagers like?
Tetiana Patokova, Inna Bayeva:
- I think we need to separate teenagers and the 21st century. Teenagers have always had the same problems: mutual understanding with parents, relationships with peers, looking for one's place in the world. What distinguishes them, however, is that they are much braver, more purposeful and, in some sense, more experienced. Perhaps there will always be exceptions, but the teenagers that come to us are passionate young people who try to create and search. Some of them, being only 14-15 years old, have already started their own projects and have some work experience.
Yulia Rukavitsyna:
- They are lonely… Totalitarian culture of children's organizations is now gone, but it hasn't given rise to alternative places of group communication. School undergoes the process of social stratification, and meanwhile it is a place of tough class competition where many children are doomed. The yard has become merely a geographical concept, not a mental one. Outdoor activities are replaced by computer games. Unstable economic situation has produced parents who are anxious and struggle for survival; therefore, home is not always a place of safety. As a result, teenagers suffer from alienation, infantilism or emotional insensibility, escape to virtual reality and at the same time develop nervousness and aggression. Loneliness makes them experience megalomania: "It is not you ignoring me, it is ME ignoring you."
What is the role of school and parents in children's development today? Do they help children? Is it possible to reach a level of "school – parents – children" unity?
Yulia Rukavitsyna:
- In my opinion, building a system with a positive set of orientations is possible only in a stable society. Turning points of history have never given rise to the school of creation. When you are on the run, you can raise either a warrior or a Spartan. In a situation like that, the only hope is for the personality of educator and the lucky chance of meeting such a personality.
Tetiana Patokova, Inna Bayeva:
- Education in the whole world undergoes a crisis, and a lot has been said about it. But every crisis opens new opportunities. That is why there is an educational boom today. Everybody learns, both children and adults. And children do so not only in school. The school system is decaying from year to year. School functions today in a formal and ineffective way, conveying mostly theory, assuming no connection between knowledge and reality, and offering too formal approach to education. The most progressive and brave parents switch to external studies, unite, and take care of their children's education themselves. There are several innovative schools that manage to fulfill the state program without putting children into rigid boundaries while giving them space for creativity, thinking and intelligence. But these are rare occurrences. Reforming the education is a pressing issue.
In many European countries, contemporary methods of learning include instruments of media education. Is there a chance to integrate them to the education system in Ukraine?
Tetiana Patokova, Inna Bayeva:
- If we talk about the current system of education, integration of media literacy to school education can, unfortunately, lead to opposite results. Additional workload in the already oversaturated program, formal approach, lack of specialists, and disinterest of teachers can turn a good initiative into a chore. But in general, the importance of such instrument as media education can hardly be overestimated, especially in the age of Internet and new media. A new discipline necessarily requires contemporary approaches and new forms of learning the material.
Yulia Rukavitsyna:
- I think this issue had to be addressed 10 years ago, or even earlier. There is no media education in Ukraine, so a school teacher looks like a donkey on the road that got stuck in space and time.
What kind of education system do we need in our country today?
Tetiana Patokova, Inna Bayeva:
- We support diversity of forms and approaches. However, there are several important principles. Knowledge shouldn't be simply theoretical and disintegrated from its practical application. Also, different disciplines should be integrated according to different principles (e.g. theme or project). Ideally, every child must have an individual plan. There should be a customized approach as well as a skilled tutor who will guide the child through the educational process. Of course, the process has to be psychologically comfortable and promote the development of emotional intelligence. This is desirable education of the future in a nutshell. But today's teenagers have no time to wait for a miracle; they search independently, and we help in their search.
How did you come up with the idea of opening Start Now school?
Tetiana Patokova, Inna Bayeva:
- We conceived of a school that would help children get the best orientation in today's world: learn about the functioning of certain spheres that are not covered in school as well as try their hand in different areas. Teenagers are very concerned about what they are capable of, and we allow them to try different professions, test themselves, get interested in different areas of life, acquire useful skills, learn to work in a team, make decisions, discuss issues, etc. Crucially, we tell our students from the very beginning that everyone can express their opinion, and we would necessarily listen to them.
What role will you give to Docudays UA film club in your work with children?
Tetiana Patokova, Inna Bayeva:
The idea to open a film club came to us when we were looking for a platform for our discussion project "Free Ground". It is crucial for us to give children an opportunity to discuss issues that are important to them and learn to express themselves while respecting other opinions. We are confident that quality documentary films will provide material for such discussions.
Yulia Rukavitsyna:
- In the regular school system every student is a victim of the image dictated by the collective, and few can change it. In our school children learn to be themselves, to think and talk freely without comparing themselves to others. When they watch films about their peers, they identify with the characters, learning to understand their mistakes and opportunities, sympathize with others and accept those who are different.
You have already held the first meeting. Were the expectations justified?
Tetiana Patokova, Inna Bayeva:
- The children got interested in the theme and format. They were very satisfied with the screening, discussion and game, and certainly reflected on many topics touched upon in the film. Unfortunately, within such a format, we could not discuss in detail expressive means and many other nuances of the topic itself. Maybe we should select a narrower theme which can be discussed more comprehensively.
Yulia Rukavitsyna:
- When seeing the drawbacks of the screen characters, they blamed them without relating to themselves, but some doubts crept in. Anyway, they started reflecting, and this is a road to Personality. We are moving on.
Read more about film club at the project's Facebook page.
All news
If you wish to use the film-collection of Docudays UA International Human Rights Film Festival, we invite you to join the network of permanent Docudays UA educational film clubs on human rights