About DOCU/CLUB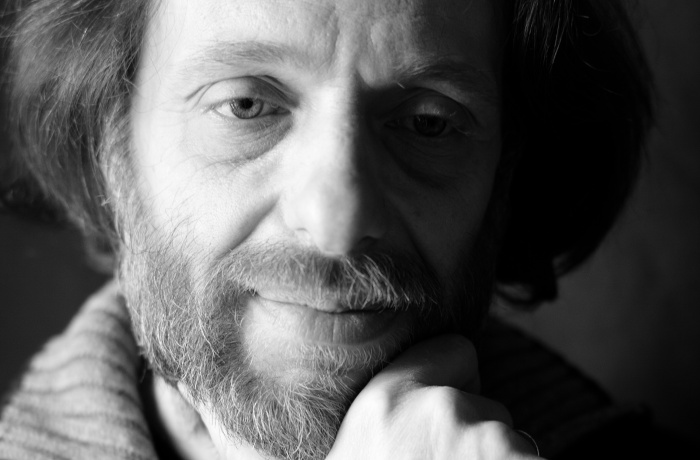 Hennadii Kofman, coordinator of the Docudays UA human rights media education online resource center
and Docudays UA Film Library
This resource offers itself as a work tool for everyone who collaborates with Docudays UA, primarily for organizers of the traveling festival throughout the country, activists of the Docudays UA film clubs, discussion moderators and educators.
Here you can find detailed information about all the films included in the Docudays UA film clubs collection for which we have a right of public display.
You can find here a synopsis of each film, information about its filmmakers and awards as well as expert recommendations on organizing screenings, discussions and interactive events for different target audiences.
You can also watch every film online in lower quality. We give this possibility to all registered participants of the project in order to facilitate their preparation for film screenings and subsequent discussions.
Every film is accompanied with guidelines: scripts of holding discussions and interactive events, expert recommendations on the best way to work with each film for different target audiences, as well as additional information on the topics these films address. You can either work with these materials online or download them as PDF and print them.
A separate section of the site includes materials for self-learning: guidelines on different aspects of work with documentary films and issues of human rights awareness, seminars and master classes of leading experts. We try to give all our partners equal possibilities of access to information that you could read, watch or listen to at your convenience. We hope that you will find here a lot of interesting materials on current human rights discourse, contemporary methods of media education and raising human rights awareness.
Here you will find examples of the most interesting experience, best practice from colleagues, innovations that you can use in your daily work. Besides, you will find examples and print layouts of advertisement and information leaflets that can be used for organization of documentary screenings.
Moreover, here you can submit an application for DVD film copies that our Docudays UA collection adds up as well as subscribe for the Docudays UA online center newsletter informing about new additions to the media collection and life of the Docudays UA Regional Partners Network.
We try to keep this resource organized in a way that would let you easily find and use necessary texts, films and other video products. Of course, we are open to your feedback on how we could make this resource even more convenient and effective.
Finally, let us remind you that the full range of materials and options of the Docudays UA online center are available to the registered users only. If you have a personal password, please don't give it to other people.
If you wish to use the film-collection of Docudays UA International Human Rights Film Festival, we invite you to join the network of permanent Docudays UA educational film clubs on human rights