Ukrainian and International experience of Film Clubs in Media Education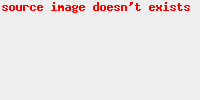 In less than a year International Documentary Human Rights Film Festival Docudays UA has opened over 70 permanent film clubs in media education in human rights. We have discussed features of this project in Ukraine and experience of film clubs in media education abroad with program director of Docudays UA Gennady Kofman.
4 June 2015
- What is the idea behind the creation of Docudays UA film clubs?
Experience of film clubs (or film club movement, as it is sometimes called) is quite developed in many countries and probably goes back to the moment when the cinema became and art form with its own adherent fans. In most countries various film clubs exist that can unite fans of different genres, for instance, art house cinema, intellectual cinema, or oeuvre of some film director. Eventually, it is impossible to unify all film clubs. Back in the pre-Internet era, when we could not even dream of opportunity of copying a film to our PC, such film clubs presented the only chance to see your favorite movie. Another very important ingredient of film club phenomenon is an opportunity to discuss the film after the screening.
One of the Docudays UA partners – film club "Ascent" in Zaporizhzhya has been functioning for more than 35 years now. Some of its current members back in 1970s lost their jobs only because they organized screenings of Tarkovsky films in this club. And the name of the film club refers to the title of the film by Larysa Sheptiko (Soviet feature film about two Belarus Partisans that were caught by German Police – Tanya Mala).Doucdyas UA film festival screens films form its program for a very limited period of time only. We can show them one or two times in Kyiv, one or two times in different regions of Ukraine. It is such a pity that many wonderful films do not get a chance to meet their Ukrainian viewers, since there is virtually no system for screening documentary films in our country, even TV channels are not too willing to show them.
Each year festival was receiving more and more requests from our regional partners, asking to show certain films from our past programs. Most frequently these requests were filed by human rights NGOs, educational institutions. After all, many films, apart from their high artistic and aesthetic value also have large potential for discussing relevant problems. But each screenings requires permission from authors and producers. This led us to the idea of creating and producing collection of the best films from last years' festivals. We also need some 'centers' for films to find their audience, that is locations where viewers and films could meet. Obviously, the most appropriate model for this would be a creation of film club at organizations that want and can use these films in their everyday work (as we already mentioned, those are civic and human rights organizations, universities and schools). Separate project was implemented together with institutions of penitentiary system. These films are especially needed there, especially since there are people working in the system who understand the importance of dialogue with the audience using the language of cinema.

- Why are these film clubs unique?
Recently media education and particularly media literacy have become a very relevant topic. This means an ability to "read" and critically analyze information that we receive from different sources. Cinema is not an exception. Recent events in Ukraine demonstrate how easily cinema can manipulate people's consciousness, mold them into obedient mass. Lenin understood this propaganda potential of cinema almost a century ago, when he said "while people are illiterate, of all the arts for us cinema and circus are most important". This is one of important tasks of our clubs - education of intelligent, thoughtful viewer. Dialogue with the audience is an important part of work of such film clubs. That is why screenings and discussions are conducted by film club moderators, who attend yearly seminars and training sessions. These people have to understand how to analyze work of art, work with the audience and have sufficient knowledge about the human rights.Additionally, experts create guidebooks containing recommendations about the best ways of organizing discussions and references to additional materials on topics covered by films from the film club collection. All film clubs of Docudays UA receive support when it comes to opportunity to invite best experts specializing in problems highlighted in the films to the film club meetings and discussions.
- Do we know of any similar projects in the rest of the world?
I know of the work of film clubs organized by festivals in different countries of the world. I think that One World Festival in Prague has the most interesting experience. They create film clubs at universities and in high schools. Usually these clubs are run by pupils themselves. Film festival conducts yearly meetings and trainings for the leaders of these clubs. And since One World has a whole network in different countries such clubs function also in Slovakia, Germany. Leaders of these clubs meet regularly to exchange their experience. We cannot just copy paste this system here. To begin with, although Ukrainian education system declares its allegiance to pupil and students' self-government, all too often this is just declarative and students cannot easily work with the administration of their educational institutions without the help from the 'grown ups'.In Warsaw a network of film clubs works with universities. This is not a very large network, but it provides an opportunity to screen films online during film club meetings. But our film clubs work in different corners of Ukraine, sometimes without proper Internet connection, so in our own work we have to rely on DVD film copies. Another interesting project is managed by our colleagues from film festival Flahertiana in Perm, Russia. For many years they run 'Univeristy Flahertiana'. Students of Perm higher educational institutions have an opportunity to select films from festival's collection, create a certain concept for such collection of films and conduct a mini film-festival in their universities. Additionally, they write different works, essays dedicated to films. A special jury selects the best university festival and the most interesting student work about film.

- What about international cooperation and exchange of experience with these film clubs?
In past we invited Adela Skalova, manager of the One World festival film club project, Maciej Nowicki, director of Watch Docs film festival in Warsaw and Olha, representative of Flahertiana. Together they have conducted master classes for our partners during Docudays UA film festival in Kyiv. Probably a time will come when our film clubs will have partner film clubs in many countries of the world, as it is happening with our European friends now. I think there are two main obstacles to this at the moment: visa regime and high costs of visit to any European country for our film clubbers. While Europeans need to spend just one hour traveling by train, car or even by bicycle. This year a second edition of the manual 'How to organize and conduct human rights film festival' is due to come out in print, prepared by the headquarters of international network of human rights film festivals in Amsterdam. This manual includes experience of Docudays UA festival, and, first and foremost, unique experience of running Traveling Festival in regions of Ukraine. Nowhere else in the world one can find festival with such number of regional partners as Docudays UA. Even the number of settlements where Traveling Festival takes place – 240 all over Ukraine – is very impressive. Nowadays over 70 film clubs are functioning in our country. It is quite possible that at the moment of this interview's publication their number will increase. Many people are willing to open such film clubs. I am always impressed how interesting and unique is work of each and every film club. And I know of numerous examples when experience of watching films changed viewers' lives. Usually – for better.

Text prepared by Tanya Mala.
All news
If you wish to use the film-collection of Docudays UA International Human Rights Film Festival, we invite you to join the network of permanent Docudays UA educational film clubs on human rights