NEW COLLECTION IN THE NEW YEAR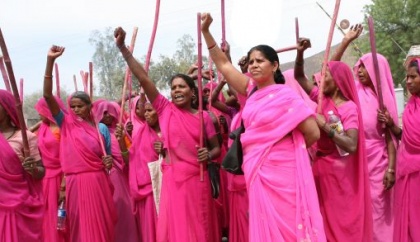 We end 2015 by releasing a new collection of films for Docudays UA film clubs.
31 December 2015
We end the fruitful year 2015 by releasing a new collection consisting of 16 films for high school and university students, young people, as well as educational facilities of the penitentiary system. We continue the tradition of combining films screenings with discussions of relevant issues, so again we prepared necessary guidelines and scripts. Olena Kutsenko, coordinator of the Docudays UA network of permanent films clubs on human rights media education in the Crimea and scriptwriter of discussions for most of the collected films, shares her impressions of the new material.
"The second part of the collection intended for film clubs in educational institutions, libraries and civic organizations includes eight films from the 2014 Docudays UA festival program. The films are very different in their content, plot and technology; they touch upon various topics and issues. But every one of them is interesting and useful for discussions, not only in relation to human rights education, but also as a work of documentary cinema.
While working on scripts for film discussions, I tried to find in each of them a special feature, something that would link its characters and topic to our reality, some interesting and unknown facts.
For example, the film title Pink Saris. Why did the author choose to name it that way? What does pink color mean in India? After reading some articles on color psychology, I learned that unlike European countries where pink color is associated with femininity (all girls like it and at a certain age are obsessed with everything pink), in India it is a color of struggling for peace and quiet. Since it is incompatible with violence in any form, it symbolizes a dream for sublime and unlimited love, longing for family comfort. This characterizes the film protagonist Sampat Pal as well as her associates. Their goal is fighting with unbearably violent attitude towards women in India. This film is a revelation about the real state of women in Asian countries and human rights movement for solving a variety of pressing issues: gender relationships, home violence and lack of women's rights. I hope that the film will appeal to any audience: high school and university students and everyone attending film clubs. It will help to get rid of stereotypes about India persistent in our country because of Bollywood films.
The film called Linar talks about a very important problem that causes deaths of children with heart diseases in some post-Soviet countries. The reason is not the lack of professionals, but the absence of a law that would make it possible to transplant a donor's heart to a terminally ill child. Why it happens that way is a topic for discussion.
I liked the film Life in Paradise – Illegals in the Neighborhood, because the topic of displacement and migration is very relevant in Ukraine today. But when I was working on the plan of the film discussion last spring, I could not imagine that this would become a burning issue for the international community.
The topic of ecological contamination resulting from a nuclear power plant disaster is still relevant in Ukraine. What happens to the people who used to live in that zone? How are environmental, moral, psychological and household problem solved in other countries – for example, in Fukushima, Japan? Besides, Welcome to Fukushima is an interesting film to discuss as a work of cinema, with beautiful photography and clearly structured interviews that inform us about the tragedy of the town locals that were living in the catastrophe zone. The authors use a wide range of artistic means to convey details and make us perceive the plot emotionally.
The protagonist of The Theory of Education and Uliyana is a complicated and unpredictable girl with independent thinking and sharp tongue. She is used to being defensive, because neither her mother nor her grandmother needs her. Drugs and alcohol are more important to them than their own child. So they send her to the parish asylum to be educated by strangers. Is it a problem for our society today? There are things to discuss at the film club meeting.
It is said that the indicators of socialization in a society are its cemeteries and toilets. What about the attitude towards people with physical and mental disabilities? We have been discussing this problem for a long time, but it is still unsolved. It is impossible for us to imagine a person with Down syndrome attending a regular school, being able to work and get married, receiving accommodation from the state and having a chance to live there independently. What about participation in the elections? In our country these people do not even have a passport – they are considered incapable. That's why the film The Punk Syndrome impressed me so much, and I decided that it should be necessarily discussed at our film club meetings.
The characters of Srulik are dark-skinned Israelis. Young musician Srulik calls himself a Jew, just like the rest of Israelis. But he does not hold the same rights as the locals. So he fights for his rights by his songs that he sings with his friends. I think that the audience will be interested to discover why the black descendants from North Africa are also Jews. What does Srulik and his friends fight for? The film is suitable for any audience.
What brings people to prison? What trace does this event leave in their lives? Does isolation help to correct a person? Is it right that returning to society as its productive member requires going through humiliation and violence? The author of Locked Down tried to answer these questions by telling three stories about the lives of young women imprisoned in Neve Tirza, the only female jail in Israel which is quite unlike the gloomy image of a penitentiary institution in our country. For two years the director Liat Mer observed her characters, trying to convey their feelings, moods and thoughts. This is what I liked about this film – it is complex and psychologically well-structured. The author shows the origins of young people's crimes – aspiration for a "beautiful" life, when one does not need to be responsible for others; a wish to seem "adult" in front of peers, which prioritizes instincts over intelligence; the mood influenced by alcohol and drugs that leads one to crime resulting in imprisonment. The film is didactic and useful for legal education.
We offer these wonderful, interesting and very useful media education films for our film clubs.
Watch and discuss them with joy and reflection!"
Detailed information about all the films from this collection will soon be published on the website.
The new eventful year 2016 is ahead!
A frame from Pink Saris.
All news
If you wish to use the film-collection of Docudays UA International Human Rights Film Festival, we invite you to join the network of permanent Docudays UA educational film clubs on human rights