The Other Side of Everything
Country: Serbia, France, Qatar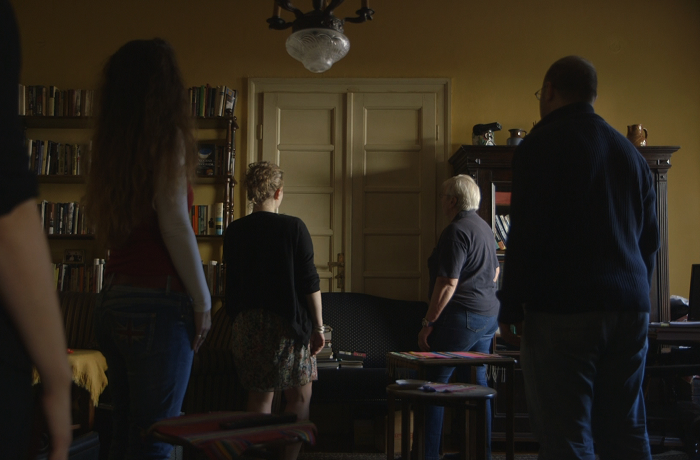 Subject:
Totalitarian regimes
Human dignity
Right to peacefully assemble
Human rights
Freedom of speech
Audience:
Journalists
Activists / NGOs
Teachers
Students
Pupils
A locked door inside a Belgrade apartment has kept one family separated from their past for over 70 years. As the filmmaker begins an intimate conversation with her mother, the political fault-line running through their home reveals a house and a country haunted by history. The chronicle of a family in Serbia turns into a searing portrait of an activist in times of great turmoil, questioning the responsibility of each generation to fight for their future.
director

Mila Turajlić
Mila Turajlić
is a documentary filmmaker from Belgrade, Serbia, whose film
Cinema Komunisto
premiered at IDFA and the Tribeca Film Festival, and went on to win 15 awards including top prize at the Chicago International Film Festival in 2011, and the FOCAL Award for Creative Use of Archival Footage. After obtaining a degree in Politics and International Relations at the London School of Economics, she specialised in documentary filmmaking at La Fémis in Paris and gained experience working on series for Discovery and ARTE, as well as fiction films (
Apocalypto
by Mel Gibson,
Brothers Bloom
by Rian Johnson). She is an alumna of EURODOC, Berlin Talent Campus, Discovery Campus, and teaches at Archidoc and the Balkan Documentary Center. Mila produces the Magnificent 7 Festival of European Documentary Films in Belgrade, and is a founder and the first president of DokSerbia.
If you wish to use the film-collection of Docudays UA International Human Rights Film Festival, we invite you to join the network of permanent Docudays UA educational film clubs on human rights