Ash and Money
Director: Tiit Ojasoo, Ene-Liis Semper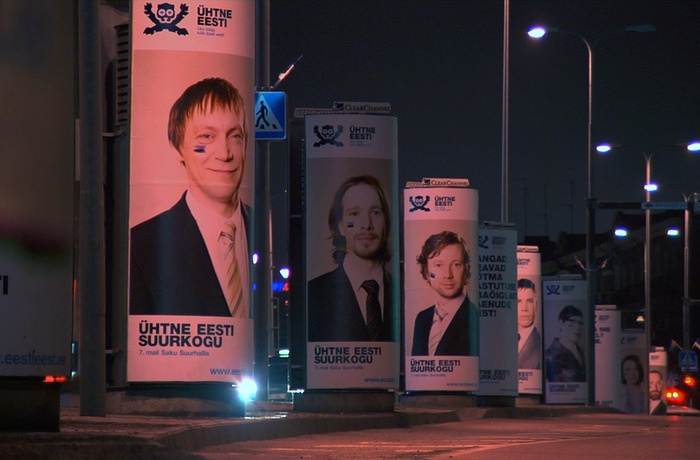 Subject:
The citizen and the state
Right to information
Freedom of speech
Audience:
Government officials
Activists / NGOs
Students
Lawyers
Journalists
The NO99 Theatre announced in March of 2010 that it would use all the tricks commonly used in politics and communications over the following two months to create a new successful and energetic super-party. The theatre organised a party convention and staged it with the participation of 7000 people. The documentary film about the project and its influences is a study of the state of affairs in democracy, the media and grass-roots society in the Republic of Estonia.
director

Tiit Ojasoo
has earned a masters degree at the Estonian Academy of Music and Theatre School of Theatre Arts and works as the artistic director of the NO99 Theatre. He has directed over 30 stage productions and won several international awards for his works.
Ene-Liis Semper
has graduated from the Estonian Academy of Art and created the stage designs for over 70 stage productions. She is one of Estonia's most internationally acclaimed artists who has participated in a great many exhibitions.
If you wish to use the film-collection of Docudays UA International Human Rights Film Festival, we invite you to join the network of permanent Docudays UA educational film clubs on human rights