A Woman Captured
Director: Bernadett Tuza-Ritter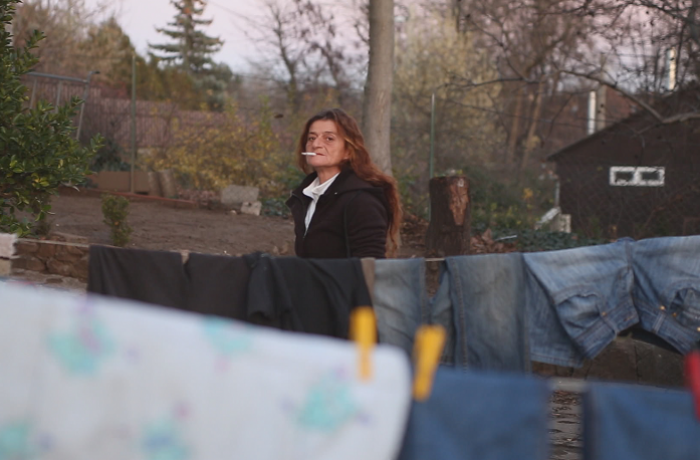 Subject:
Labor Law
Discrimination
The citizen and the state
Audience:
Lawyers
Pupils
Students
Institutions of the state penitentiary system of Ukraine
Employees of penitentiary system
Journalists
Government officials
Teachers
Activists / NGOs
A Woman Captured
is about Marish, a 52-year-old Hungarian woman who has been serving a family for a decade, working 20 hours a day without getting paid. Her ID was taken from her by her oppressors and she's not allowed to leave the house without permission. Treated like an animal, she only gets leftovers to eat and no bed to sleep in. Marish spends the days with fear in her heart, but dreaming of getting her life back. The presence of the camera helps her realise she isn't completely alone. She begins to show signs of trust; after 2 years of shooting, she gathers her courage and reveals her plan: "I am going to escape." The film follows Marish's heroic journey back to freedom.
director

Bernadett Tuza-Ritter
Bernadett Tuza-Ritter is a Hungarian independent film director and editor specialising in creative documentaries and fiction. She studied Directing and Editing at the University of Theatre and Film Arts Budapest. In 2013 she worked as a director on a project called Cinetrain – Russian Winter, which won the audience award at the Vision du Réel documentary festival. She is a member of the HSE and Hungarian Film Academy. Her first feature length documentary A Woman Captured premiered at IDFA in the Main Competition. Afterwards it was selected by Sundance Film Festival for the World Cinema Documentary Competition, thus making it the first Hungarian feature-length film ever to compete at Sundance.
SELECTED FILMOGRAPHY
Filmography: A Woman Captured (2017)
Scripts of educational events on human rights for each film regarding target audience
If you wish to use the film-collection of Docudays UA International Human Rights Film Festival, we invite you to join the network of permanent Docudays UA educational film clubs on human rights