I Am Kuba
Director: Åse Svenheim Drivenes
Country: Norway, Germany, Poland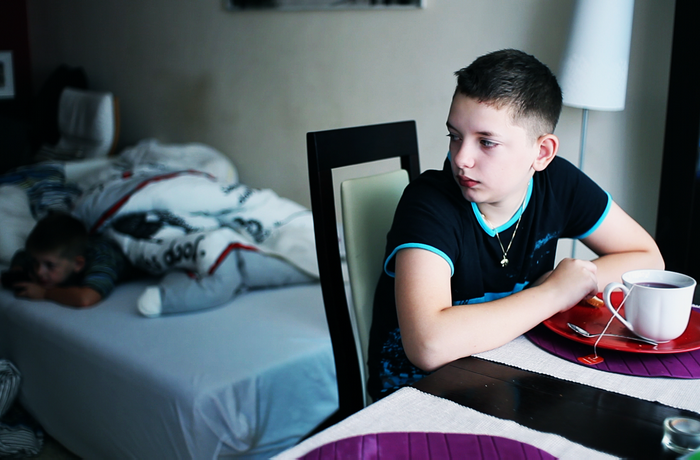 When the family business goes bust, Kuba and Mikołaj's parents are forced to leave Poland to find work abroad. This is a coming-of-age film about Kuba who must take care of his little brother while his parents are away. As times goes by, Kuba becomes a teenager and rejects the great responsibility on his young shoulders. His family is forced to make a life-changing decision. Kuba's story is also a story about modern Europe. It is estimated that in Poland alone more than 100,000 children are left by their parents who are forced to work abroad. It is an intimate film about children growing up as 'Euro-orphans'.
director

Åse Svenheim Drivenes
Åse Svenheim Drivenes
was born in 1977 in Tromsø in northern Norway. Her directorial debut was the documentary film
Our Man in Kirkenes
, screened by NRK and YLE. She is one of the directors behind the award-winning Norwegian documentary series
A little piece of Thailand
.
I am Kuba
is Åse's second documentary film as director. She is currently in post-production on her third film titled
Maiko
. Her films have been co-produced and sold to several countries.
If you wish to use the film-collection of Docudays UA International Human Rights Film Festival, we invite you to join the network of permanent Docudays UA educational film clubs on human rights