Granny Project
Country: United Kingdom, Hungary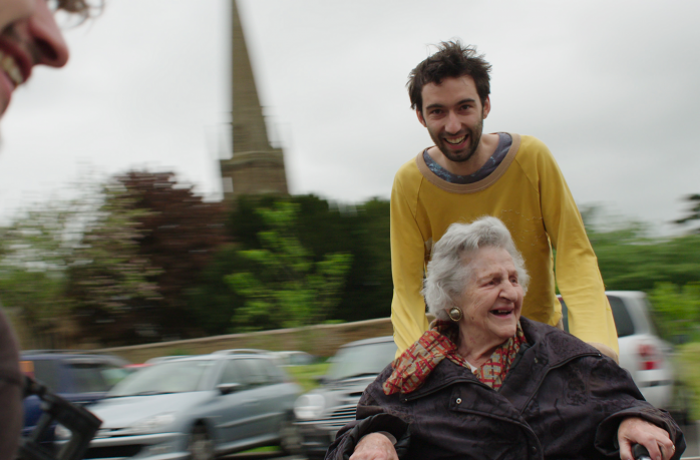 Subject:
Human dignity
The citizen and the state
Human rights
Audience:
Teachers
Activists / NGOs
Three grandsons embark with their grannies on an anarchic journey into the past – a complex road movie about intergenerational dialogue in Great Britain, Germany and Hungary.
Granny Project
is a seven-year-long investigation of three young men coming to terms with their heritage through the extraordinary lives of their grandmothers: an English spy, a dancer from Nazi Germany and a Hungarian communist Holocaust survivor. The film deals with classic values and taboo-like historical topics, and the method used is equally important as it gives an insight to the zeitgeist of the young today.
director

Balint Revesz
Balint Revesz started working in the film industry as a child actor; from there he moved to the other side of the camera and since then he has worked as an editor, writer, producer and director. He finished the University of Brighton in 2012. After graduation he founded his own production company, Gallivant Film. Bálint focuses on making films about controversial subject matter, using challenging methods such as his first feature documentary, Granny Project, which has been 7 years in the making; and Another News Story, a film produced by him about a journalist documenting the refugee crisis across seven countries, which was selected to competitions at the Karlovy Vary IFF, Zagreb FF and IDFA. As a result of a collaboration with the BAFTA-nominated Joshua Loftin, he is about to finish a hybrid poetic-documentary LFD-Hope. He's also a member of the team behind Dreampire, the first global audiovisual dream archive, which has been exhibited in Berlin, London, Jakarta and Budapest.
SELECTED FILMOGRAPHY
Selected: The Gift (2017), Granny Project (2017)
If you wish to use the film-collection of Docudays UA International Human Rights Film Festival, we invite you to join the network of permanent Docudays UA educational film clubs on human rights