Cutting Loose
Director: Finlay Pretsell, Adrian McDowall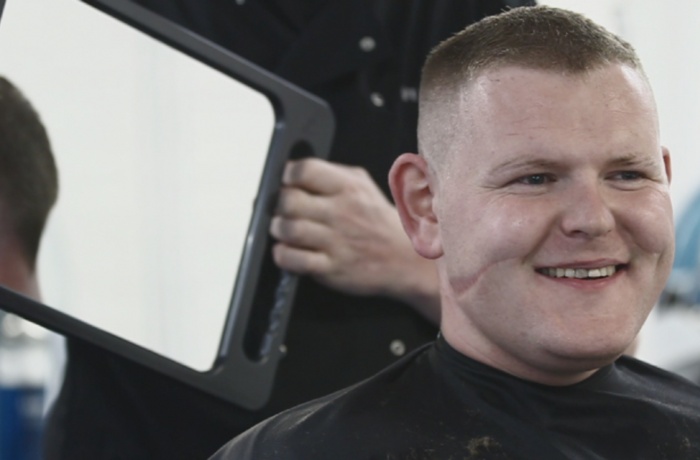 Subject:
Places of captivity
Human dignity
Philosophy of Human Rights
Audience:
Journalists
Institutions of the state penitentiary system of Ukraine
Employees of penitentiary system
"I'm trusted with a pair of scissors and I'm in here for murder." Prison life in the build-up to the annual Scottish Prison Service hairdressing competition. Winning the coveted prize is the ultimate goal, but Francis, the current champion, has other objectives on his mind. We hear the dreams and aspirations of some of Scotland's most dangerous prisoners as they turn their lives around by cutting their fellow inmates' hair on a daily basis. "10 minutes in here is like 10 minutes outside jail." We discover how hairdressing is helping many of Scotland's prisoners come to terms with their crimes, and preparing them for life outside.
director

Finlay Pretsell
Finlay Pretsell, born in 1979, is an award-winning filmmaker who once set out on the long road to becoming a professional cyclist, riding for several cycling teams and representing Scotland a number of times. Finlay's breakthrough as a filmmaker was in 2007 with Standing Start, a short film which followed his passion for cycling. Finlay has followed up that success with several more short films, winning Scotland's top prize, a BAFTA for Ma Bar.
Adrian McDowall
Adrian McDowall, born in 1978, is a double BAFTA award-winning filmmaker, and was twice named on Screen International's 'Stars of Tomorrow' list. He is a versatile director who works across multiple genres, including film, TV, documentary and commercials. He spent his childhood in Wigtown, a small coastal town in the south west of Scotland, before moving to Edinburgh to study art at the Edinburgh College of Art. His graduation film Who's My Favourite Girl? won a BAFTA in 2000.
Scripts of educational events on human rights for each film regarding target audience
If you wish to use the film-collection of Docudays UA International Human Rights Film Festival, we invite you to join the network of permanent Docudays UA educational film clubs on human rights