Liturgy of Anti-Tank Obstacles
Director: Dmytro Sukholytkyy-Sobchuk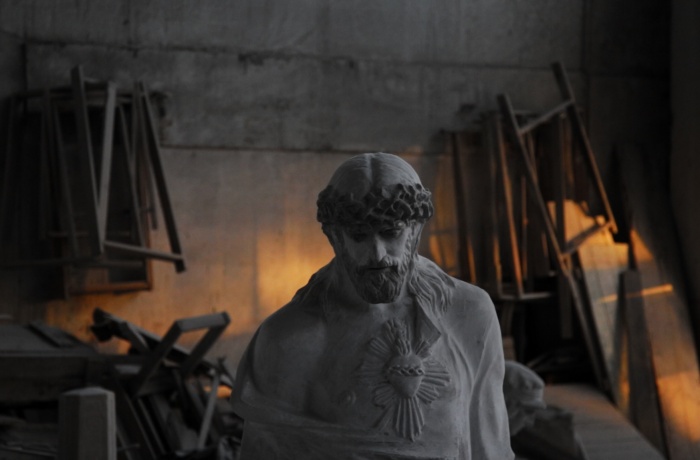 Subject:
Human rights
The citizen and the state
Audience:
Activists / NGOs
Journalists
Ukrainians change professions and adapt to wartime needs. Sculptors fabricate anti-tank obstacles in their art workshops. Just like the Terracotta Army, silent figures of Ukrainian personalities, angels, Cossacks, and multiple copies of Jesus Christ are frozen in anticipation of new creations. Craftsmen weld metal defense items for the Armed Forces of Ukraine.
director

Dmytro Sukholytkyy-Sobchuk
Dmytro Sukholytkyy-Sobchuk
— Ukrainian author and filmmaker, graduated from the Kyiv National I. K. Karpenko-Kary Theatre, Cinema and Television University. Participant of the Berlinale Talents, Locarno Film Academy, he is the founder of the script platform Terrarium. His first feature,
Pamfir
, was selected at Cannes Film Festival Directors' Fortnight in 2022.
If you wish to use the film-collection of Docudays UA International Human Rights Film Festival, we invite you to join the network of permanent Docudays UA educational film clubs on human rights