Tales from the Organ Trade
Director: Ric Esther Bienstock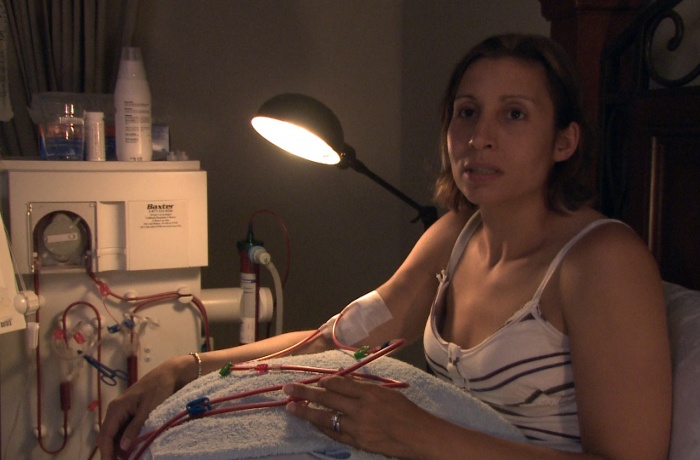 Subject:
Human rights
Human dignity
Audience:
Students
Teachers
Lawyers
Journalists
Government officials
Activists / NGOs
How much is your kidney worth to you? Your liver? For many people all over the world, organ transplants are desperately needed but in short supply, while others use their organs as a quick-fix commodity. Every year thousands of organs are bought and sold on a black market that flourishes in dozens of countries where the rule of law is a hostage to the dollar sign. In this gripping and provocative documentary, director Ric Esther Bienstock delves into the shadowy and often misunderstood world of black-market organ trafficking. Tales from the Organ Trade is a timely, nuanced and complex story of the ethical and legal ambiguities surrounding the shadowy world of black market organ trafficking. This is a trade that often substitutes for medical establishments which cannot always help their patients in time, and the buyers who are faced with the choice of obeying the law or saving their lives.
director

Ric Esther Bienstock
Ric Esther Bienstock is an Emmy award-winning filmmaker best known for her investigative films. Her documentaries have screened at over 40 international festivals and have aired on networks in over 50 countries. Her films, including Sex Slaves and Ebola: Inside an Outbreak, have garnered dozens of prestigious awards, including an Edward R. Murrow Award.
SELECTED FILMOGRAPHY
(Selected): AIDS in Africa (1990), Deadly Currents (1991), Ebola: Inside an Outbreak (1996), Sex Slaves (2006), Beasts of the Bible (2010), Finding Atlantis (2011)
If you wish to use the film-collection of Docudays UA International Human Rights Film Festival, we invite you to join the network of permanent Docudays UA educational film clubs on human rights