Ion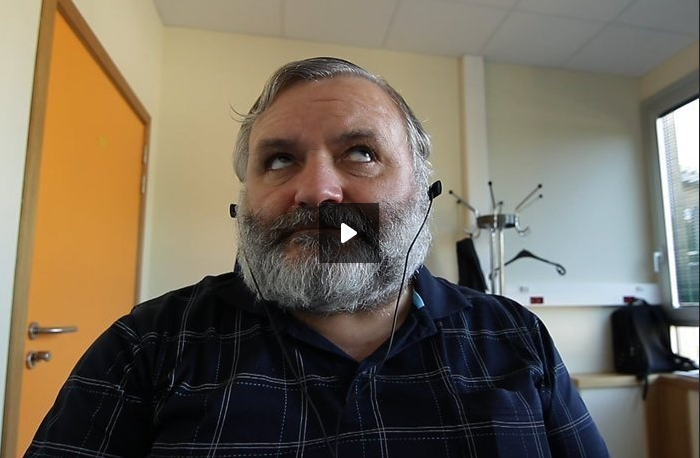 Subject:
Human rights
Rights of Persons with Disabilities
Totalitarian regimes
Audience:
Activists / NGOs
Pupils
Students
Institutions of the state penitentiary system of Ukraine
Employees of penitentiary system
"My name is Ion. Who could have imagined the fate that was waiting for me: my birth under the Romanian dictatorship, the loss of my eyesight through an accident, my sudden exile to escape chaos, fear and threats? One thing is certain: fate is like the criminals that I secretly eavesdrop on today for the Belgian federal police. With a little willpower, there's always a way to dodge its tricks. The person who taught me that is a close and loyal childhood friend. That friend is literature. Without it, I probably wouldn't be what I am now".
director

Olivier Magis
Olivier Magis graduated in film direction in Belgium. His graduating film
Le secret des dieux
was screened and awarded at several European festivals. In addition, he has been directing documentary programs for the ARTE, RTBF & VRT television networks, and has been teaching lessons on documentary at high schools in Belgium.
If you wish to use the film-collection of Docudays UA International Human Rights Film Festival, we invite you to join the network of permanent Docudays UA educational film clubs on human rights