Football Father / Henio, idziemy na Widzew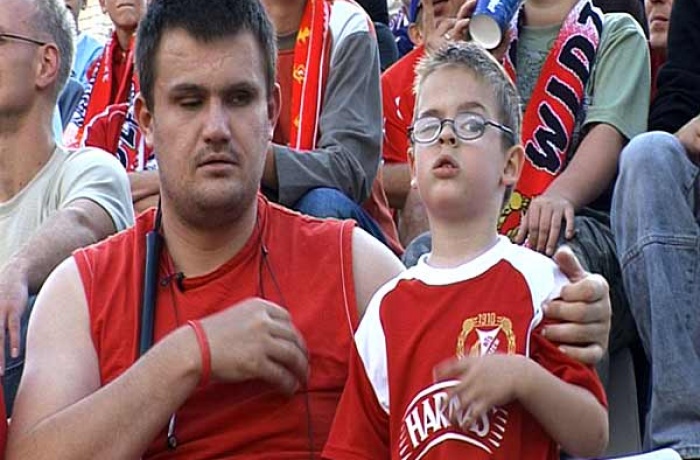 Subject:
Rights of Persons with Disabilities
Human rights
Human dignity
Audience:
Employees of penitentiary system
Marcin is blind and he works as a masseur for a soccer club. As a real fan he doesn't travel with his team, he prefers to go with the fans. For the first time his little son, whose sight is already getting weak, is joining him. Together, father and son, they prepare for the big event. And the long awaited day arrives… Extraordinary emotional and lively storytelling.
director
Michal Jozwiak
Michal Jozwiak
was born in 1976 in Lodz. Scriptwriter, documentary filmmaker, poet, journalist. His pieces of reportage have been published, amongst others in Gazeta Wyborcza daily and London Cooltura. He has published a volume of poetry. A graduate of Andrzej Wajda Master School of Film Directing, where he participated in the EKRAN programme and a documentary course.
If you wish to use the film-collection of Docudays UA International Human Rights Film Festival, we invite you to join the network of permanent Docudays UA educational film clubs on human rights