Giovanni and the Water Ballet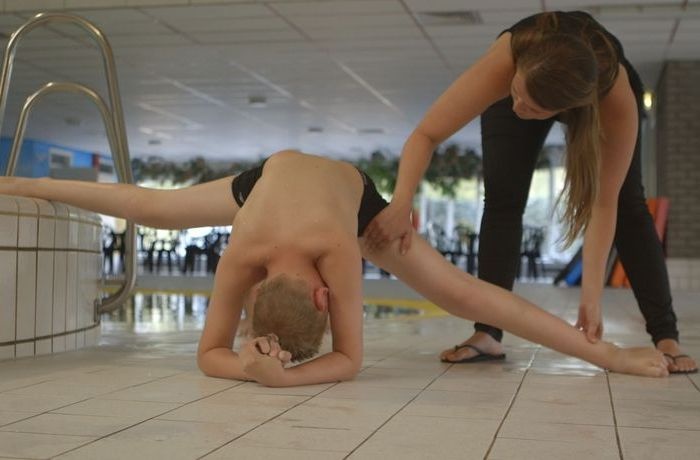 Subject:
Philosophy of Human Rights
Children's rights
Discrimination
Audience:
Lawyers
Institutions of the state penitentiary system of Ukraine
Students
Pupils
Journalists
Government officials
Teachers
Activists / NGOs
Inclusive component:
Sound description
Audio description
Because his chosen field is viewed as typically one for girls, not everybody is as understanding as they could be. But Giovanni runs his own race, and his girlfriend Kim really gets what he is trying to do. When they are alone they chat about the future. Will Giovanni be able to take advantage of Kim's support and make it to the Championships?
director

Astrid Bussink
Astrid Bussink, born in 1975, studied fine art at the AKI Academy of Fine Arts in Enschede, and film at the Edinburgh College of Art in Scotland. During her studies she made the award-winning documentary The Angelmakers. One of her most recent films, The Hideout, won her the Golden Calf for Best Short Documentary at the Netherlands Film Festival. She lives and works in Amsterdam.
If you wish to use the film-collection of Docudays UA International Human Rights Film Festival, we invite you to join the network of permanent Docudays UA educational film clubs on human rights