Jamala's struggle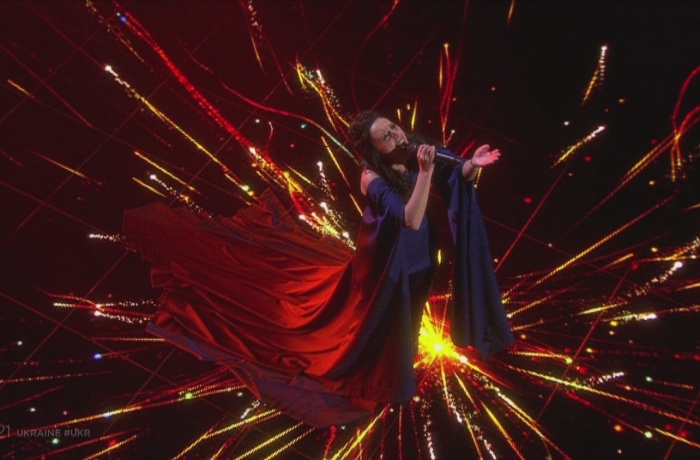 Subject:
Right to peacefully assemble
Minority rights
The citizen and the state
Audience:
Students
Pupils
Employees of penitentiary system
Institutions of the state penitentiary system of Ukraine
Journalists
Activists / NGOs
It is an intimate and powerful portrait of an incredibly talented woman, and a song and performance that shed light on both historic events as well as current political situations. Journalist Elin Jönsson has filmed Jamala and her family in the Ukraine and Crimea, sharing her family's tragic personal story and current troublesome situation for the Crimean Tatars today.
Susanna Jamaladinova was born in Osh, Kirghiz SSR, to a Crimean Tatar father and an Armenian mother. After having been resettled from Crimea to the central Asian republic during World War II her family returned to Crimea in 1989. The family on her mother's side were well-to-do Armenian peasants until her great-grandfather's land was seized and he was exiled to Osh. In order for her family to purchase property in Crimea her mother divorced her father for four years to do so under her maiden name. At this time Soviet authorities did not allow ethnic Crimean Tatars to buy property in Crimea.
director

Elin Jönsson
Elin Jönsson is a well-known journalist working for Swedish television. She lived in Moscow for several years as a correspondent for Swedish public television and watched with her own eyes as Russia turned into a totalitarian state and Russian propaganda gained momentum and brainwashed Europeans.

Elin was the first foreign journalist to cover the Maidan protests. In the first days of the annexation of Crimea, she travelled to the peninsula to record interviews with Crimean Tatars. "Jamala's Struggle was an opportunity for her to give a voice to those people who are being deprived of their voices by russia.


If you wish to use the film-collection of Docudays UA International Human Rights Film Festival, we invite you to join the network of permanent Docudays UA educational film clubs on human rights