Love Me, Please!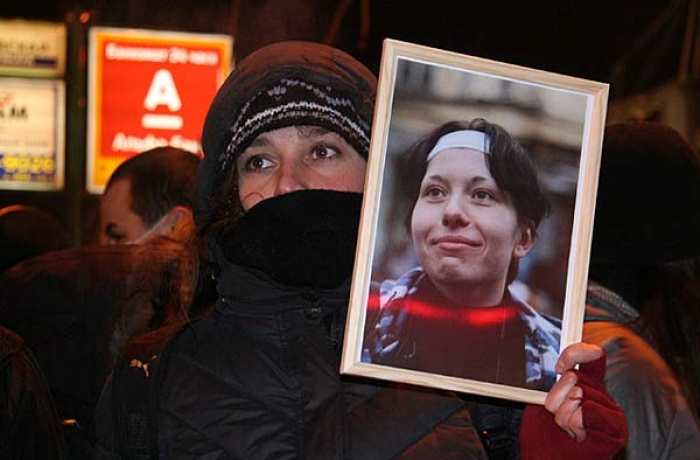 Subject:
Discrimination
Totalitarian regimes
Xenophobia
Right to peacefully assemble
Freedom of speech
Right to life
Audience:
Activists / NGOs
Teachers
Pupils
Students
Journalists
On January 19, 2010, a year passed from the day of unprecedented shooting in the center of Moscow Stanislav Markelov, advocate, and Anastasiya Baburova, journalist. Valery Balayan's film is devoted mainly to Nastya Baburova, talented girl from Sevastopol whose life was suddenly broken off by a bullet of nazi killer. Heroes of this film are Nastya's friends, colleagues, parents. The real video records of Russian fascists and musical clips placed on nazi websites are used in film. These materials disclose the real scale of neonazism development in modern Russia where today 144 organizations exist officially counting more than a half million active members.
director

Valery Balayan
Valery Balayan was born in 1960. Member of the Union of Cinematographers of the Russian Federation, member of Non-Featuring Film Guild, member of Film Writers Guild of Russia. Worked in REN-TV, Alma Mater, Culture, RTR, TVC, and ASS-TV broadcasting companies. Since 2003, he has been working as a lecturer on screenwriting in the All-Russian State Institute of Cinematography (VGIK). His scenarios were filmed in more than 40 documentaries. He directed more than 60 non-fiction films. Since 2008 he is a special correspondent of Freedom radio in Crimea.
Scripts of educational events on human rights for each film regarding target audience
If you wish to use the film-collection of Docudays UA International Human Rights Film Festival, we invite you to join the network of permanent Docudays UA educational film clubs on human rights