This Is My Land
Director: Tamara Erde
Country: France
Year of production: 2014
93 min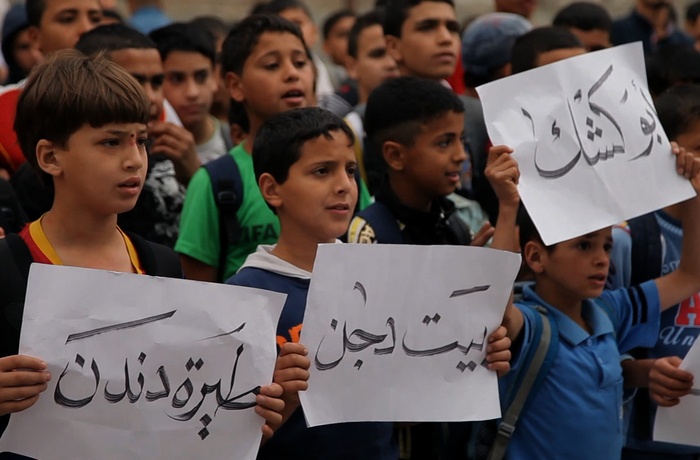 Subject:
The citizen and the state;
Children's rights;
Educational rights;
Right to freedom of religion;
Minority rights;
Audience:
Teachers;
Government officials;
Students;
Pupils;
How do the Palestinian and Israeli education systems teach the history of their nations? This Is My Land follows several Jewish and Arab teachers over one academic year. Through observing their exchanges and confrontations with students, debates with the ministries, the curriculum and its restrictions, the viewers obtain an intimate glimpse into the profound and long-lasting effect that the Israeli/Palestinian conflict transmits onto the next generation.
director

Tamara Erde
Tamara Erde, born in 1982 in Tel Aviv, is a French-Israeli filmmaker living and working in Paris. She graduated from Bezalel Academy, Jerusalem, and later attended the Le Fresnoy Film School, France. Tamara creates various documentary and fiction films, performances and video installations.
If you wish to use the film-collection of Docudays UA International Human Rights Film Festival, we invite you to join the network of permanent Docudays UA educational film clubs on human rights